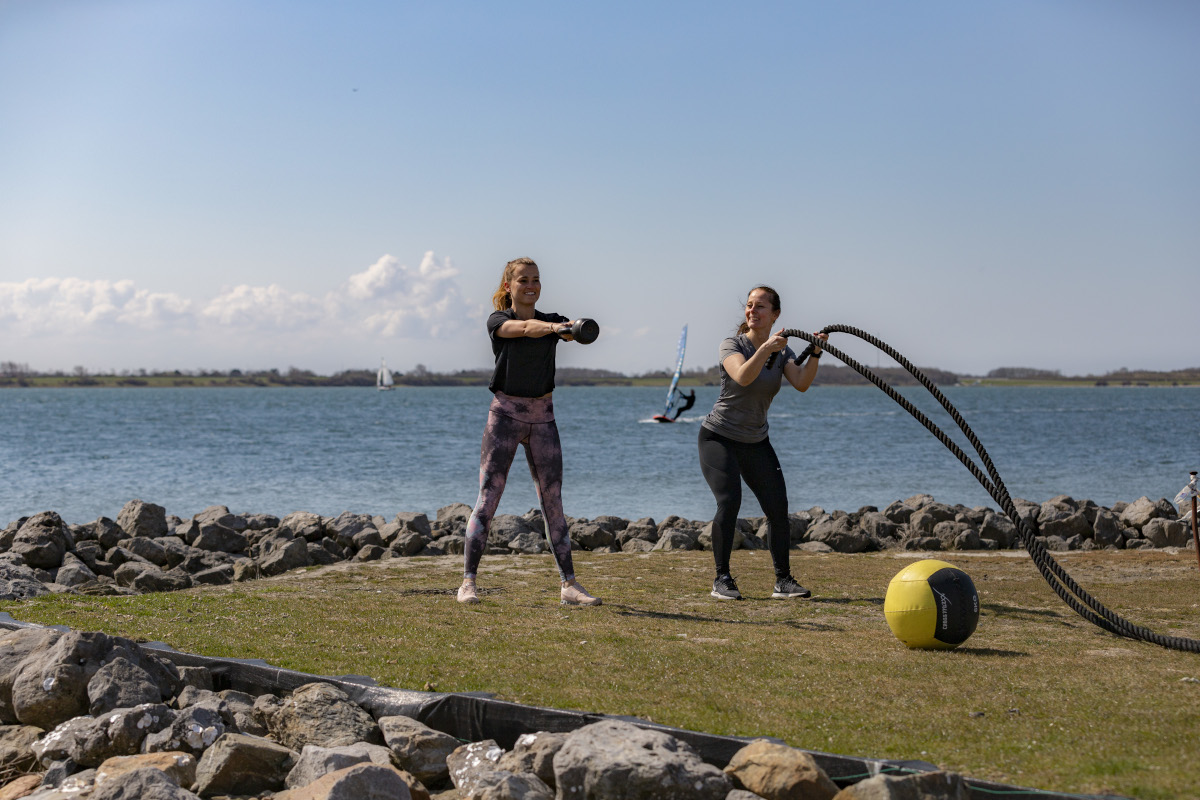 BBB & WINTER READY BOOTCAMP
Zeil- en Surfcentrum Brouwersdam draagt graag haar steentje bij aan jouw gezondheid! Wil je fit worden of blijven, of gewoon lekker even een uurtje je hoofd leeg maken? Meld je dan nu aan!
BBB
Elke woensdag van 09.30 uur – 10.30 uur.
Maak jezelf summer ready en fit met deze training voornamelijk gericht op Buik Billen en Benen.
WINTER READY BOOTCAMP
Elke woensdag van 11.00 uur – 12.00 uur.
Een goede voorbereiding is het halve werk; doe mee aan onze winter ready bootcamps en ga helemaal fit op wintersport! Tijdens dit uitdagende uurtje sporten werken we met diverse sport/ski attributen en behandelen we de spiergroepen die het meeste gebruikt worden bij het skiën of snowboarden.
PRIJS
3-maandenabonnement € 27,50 per maand
Enkele les € 10,-
Strippenkaart 15 x € 8,- per les
LEEFTIJD
18+
AANVANG
15 minuten voor start van de sportles bij de hoofdingang.
ZELF MEENEMEN
Sportkleding voor buiten, water en een handdoek.
AANMELDEN
Receptie Brouwersdam via +31 (0) 111 671480 keuzenummer 1.