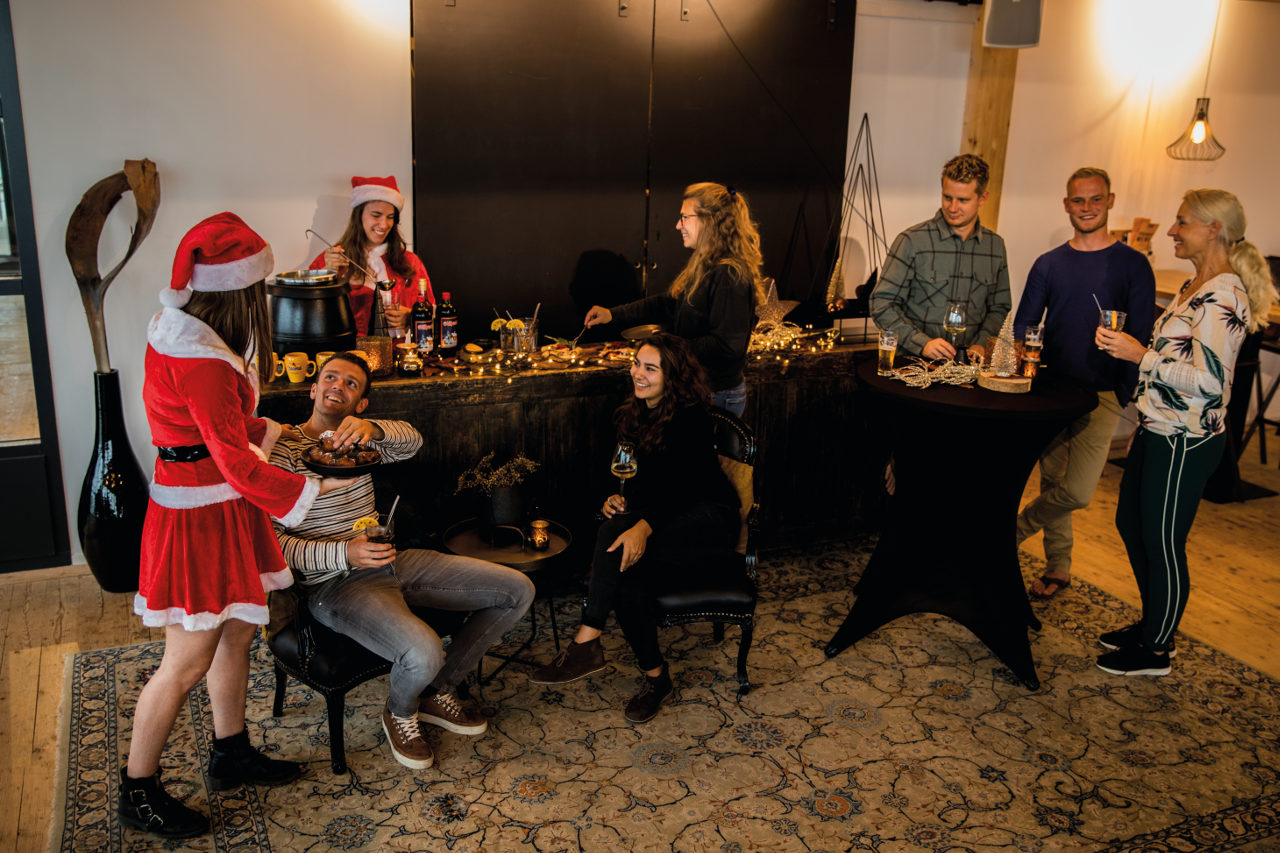 All I want for Christmas, is niet de hele organisatie van een kerstborrel maar 'm toch houden.
Het staat al een tijd op de planning, maar je komt er niet aan toe. Waar begin je met het organiseren van dé afsluiter van het jaar? Ben jij iemand die de speech al volledig heeft uitgeschreven of mag de kerstperiode nog even op zich laten wachten?
Geen probleem, wij doen het voor je. Alleen de speech niet.
Brouwersdam zal ervoor zorgen dat restaurant Eat & See tot in de puntjes de kerstsfeer zal uitstralen. Spelletjes als levensgroot Jenga, sjoelen en spijker slaan, ontbreken niet in ons kerstdecor. Zo geven wij jouw bedrijf de ruimte om dit jaar goed en zonder zorgen af te sluiten.
Voor groepen van 15 t/m 400 personen bieden wij een onvergetelijke kerstborrel aan van 2,5 uur lang, onbeperkt voor € 32,50 p.p.:
• Glühwein
• Warme chocolademelk met rum en slagroom
• Frisdrank
• Tapbier Heineken
• Onze rose, rode en witte huiswijnen
• Oliebollen met poedersuiker
• Huisgemaakte apfelstrudel met vanillesaus
• Warme amandelstaaf
• Warme worstenbroodjes
• Borrelmaatjes (minisnacks)
Zag jij, tijdens het lezen, jezelf al staan met een stuk apfelstrudel in de hand omringt door collega's? Of benieuwd naar de overheerlijke buffetten die wij voor je in gedachten hebben om de avond compleet te maken?
Neem voor meer informatie contact op via +31 (0) 111 671480 keuzenummer 2 of Dit e-mailadres wordt beveiligd tegen spambots. JavaScript dient ingeschakeld te zijn om het te bekijken.